Complete auxiliary Lens

Built-in auxiliary Lens with comprehensive visual function examination.
First-class Feel
Precise socket design with clear location feedback of every movement.
Multilayer Coating
Multilayer coating, to reduce reflection and improve visual comfort.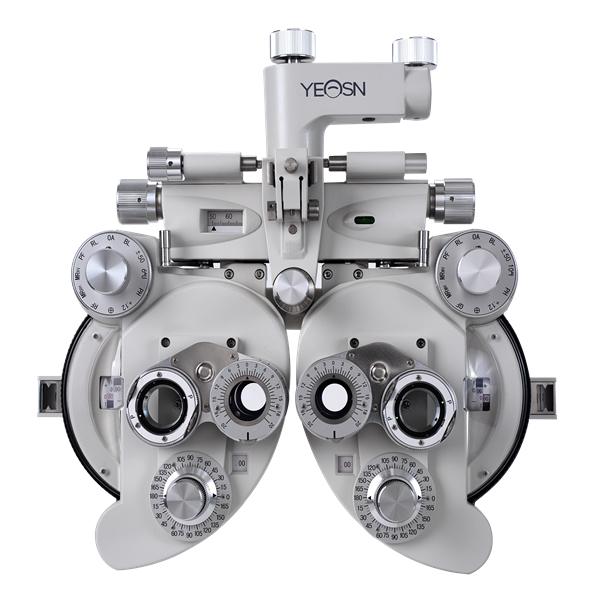 Cross optical lens and accurate color filter lens.
Unique butterfly appearance, dazzling handle wheel, exquisite workmanship and comfortable feel.
All optical lenses adopt advanced coating process.
Accurate location when overturning cross cylinders.
Comprehensive visual function examination and precise and convenient measurement.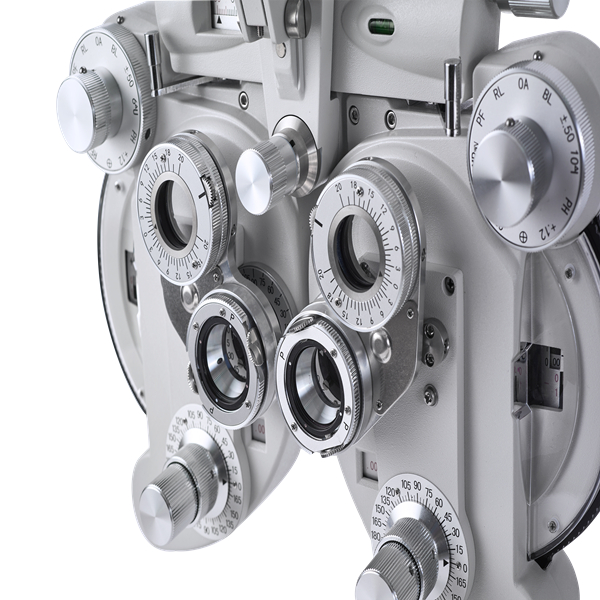 | | |
| --- | --- |
| Sphere lens | -19.00D~+16.75D |
| | Step0.25D(being 0.12D when 0.12D auxiliary lens is used) |
| Cylinder lens | 0~-6.00D(being 0 ~ - 8.00D when additional lens is used) |
| | Step 0.25D(being 0.12D when additional lens is used) |
| Axis | 0°~180° ,Step5° |
| Pupil Distance | 50~75mm,Step1mm |
| Rotary lens | 0~20Δ,Step1Δ |
| Prism basal angel | 0°~180° |
| Cross cylinder | ±0.25D |
| Vertex Distance | 13.75mm |