178 Degrees Wide Angle of Visibility
PLS LCD panel with the increase of 30% of light transmittance.
Pixel Matching
Optotype matched to complete pixel unit with no trimming.
0.6s Response Time
High speed response, bringing smoother operation experience.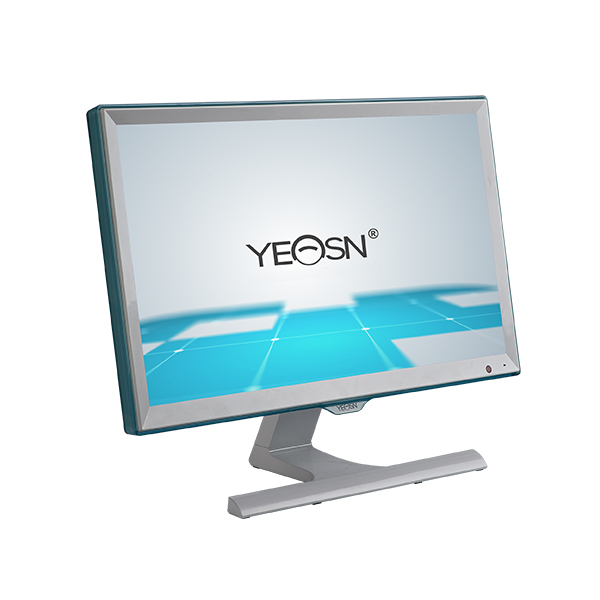 Equidistant slim frame design, combined with crystal ToC glass visual craft, with much
higher abrasion resistance and scratch resistance than traditional process.
Advanced PLS panel with light transmittance 20%~30% higher than IPS panel;
Little probability of light leakage risk and 30% lower energy-consuming.
Every pixel shows extraordinary clarified and accurate colors; No granular feeling;
Supports wireless network with seamless connection to YPA-2100 and controlled by tablet
| | |
| --- | --- |
| Panel type | 21.5'' IPS panel |
| Resolution ratio | 1920×1080 |
| Max brightness | 320cd/m2 |
| Working distance | 2.5m~6m Adjustable(Step 0.5m) |
| Installation | Wall Mounting Type/Desk Type) |
| Basel sighting marks | C Mark/E Mark/ Letter/Number/Child Mark/ETDRS Mark |
| Functional sighting marks | Red-Green/Astigmatism/Balance/Fusional, etc. |
| Size and weight (wall mounted) | Chart 519mm(W) x 327.7mm(H) x 70mm(D) / 4kg |
| | Remote 55mm(W) x 186mm(H) x 17.2mm(D) / 80g |
| Size and weight (table type) | Chart 519mm(W) x 391.7mm(H) x 167.5mm(D) / 3.55kg |
| | Remote55mm(W) x 186mm(H) x 17.2mm(D) / 80g |
| Power parameters | AC 100V~240V(±10%),50/60Hz,70 VA |